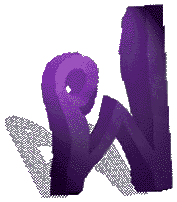 LANGBOX-THA is a product designed specifically to support the Thai language under UNIX application. In addition to English, this language is supported with keyboard mapping, system messages, screen and display management, collating sequences and standard application transparency.
LANGBOX-THA is implemented as a new X WINDOW Xterm client that emulate a VT100 TTY terminal and contains the Thai language I/O processing. A special shell a a variety of commands are added to complete the package.
LANGBOX-THA will permit staff in your office to use existing UNIX application with Thai data. The product allow a user to run an English Word-Processor, Data base management system, Spreadsheet or any 8-bit cleaned application and to use it in Thai. He/She can even mix Thai and English characters and text within one document with a keystroke.

For the User
Use the best existing "English-only" applications in Thai with no modification.
Dynamically switch between Thai and English.
Enter UNIX commands in Thai or English.
Receive system messages in Thai or English.

For the Developer
Develop Thai products and bilingual applications without bilingual programmers.
Move existing "English-only" applications into the Thai world.
Develop applications that meet the highest Thai standards.

For the Distributors and VARs
Open new markets with new products/systems that meet local requirements.
Expand your customer base with bilingual product offerings.

For the Manufacturers
Enhance your total offering to the Thai markets.
Address international opportunities through our special LangBox International cooperation program.


The LANGBOX-THA is launched by means of the Sxterm X Window client on your workstation. This Sxterm is associated with a Thai font installed on your font server. The syntax will be :
sxterm -fn 8x20thai -fb 8x20thai
Contextation Rules on the Sxterm:
On this Sxterm, the following contextation rules are implemented for the Thai language :

The Codeset supported is ISO 8859 (TISO).
Superposition of Thai consonants, vowels and tone mark.
Input control to avoid illegal Thai consonant, vowels and tone mark ombination
Columns compensation character definable.
togle key for keyboard definable with the cursor shape modification to indicate the current language.
Management of Latin/Thai numerals.

New Xterm Menu
A new Xterm menu is obtained by shift and a mouse left button click with the following entries :

Mode 80 / 240 columns ( by default but resize possible);
Mode 24 / 8 lines ( mode 8 for compatibility with some softwares);
Thai/Latin numerals display (Latin / Thai shapes).
Thai/Latin numerals storage (7 bits / Mixed 7-8 bits).
Redefinition of toggle key;
Compensation mode ON / OFF
Definition of compensation sequence
tab,
one, two, three english spaces,
thai space (0xa0),
other;

LANGBOX-THA Commands and Utilities
The set of unix commands with the translated messages:
sdate, sls, scat, smv, smkdir, srmdir, srm, spwd, stail, swc, 
stail, svi, ssort 
The set of LANGBOX-THA commands :
tm, charset, ensh, sish, sxtract, sdisp, sind ;
sort and lp features;


Ported on Control Data EP/IX, Intergraph CLIX.
For other platform, call for information.